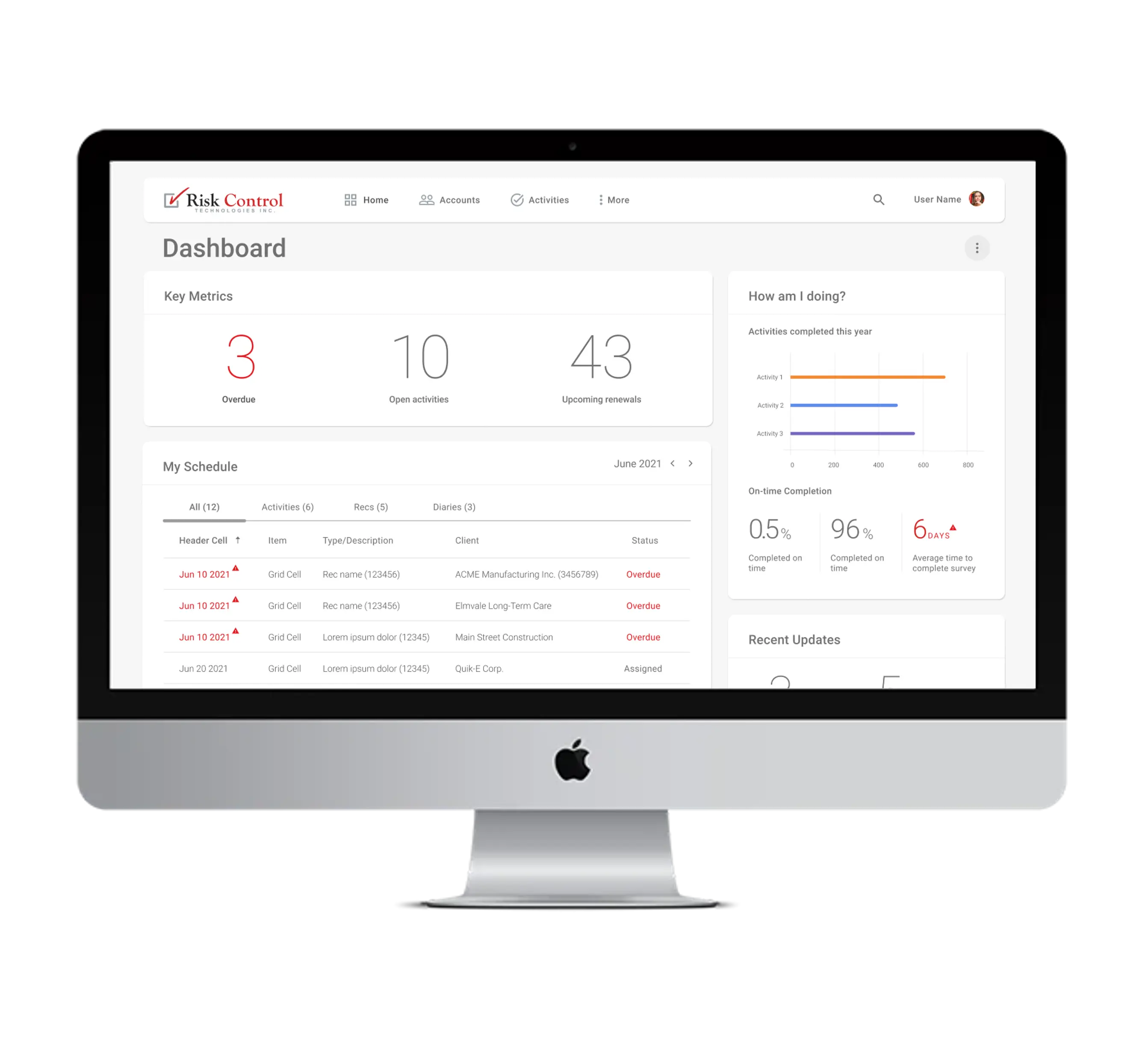 RCT Cloud High-Level Architecture
Interpix Design revolutionizes RCT Cloud, enhancing efficiency and scalability for insurance solutions.
Overview
Based in Canada, Risk Control Technologies (RCT) is an industry leader in offering risk control solutions for insurance companies and policy holders across North America. Their flagship product, RCT Cloud, was designed to minimize claims and improve reporting for insurance agents. In a bid to stay competitive in a fast-paced market and to further scale their platform, RCT sought the services of Interpix Design.
The Challenge
RCT Cloud is a white-label platform that can be customized to a high degree and used by companies of various sizes. A major challenge was to create a new architecture that would fit all use-cases without negatively impacting user productivity. Moreover, the new architecture needed to be adaptable to accommodate expansion as RCT planned to continually enhance their software with new features and integrations, such as virtual surveying.
Our Approach
The process initiated by Interpix started with comprehensive research to understand how the platform was being utilized. It was essential to know what was working well in the existing platform and identify the user experience (UX) pain points. This insight enabled Interpix to appreciate the diversity of platform usage and create initial concepts that could be universally applied across instances.
Success
After multiple rounds of usability testing cycles and close collaboration with RCT, Interpix succeeded in developing a set of templates that made RCT Cloud scalable as new features were integrated. Upon implementation, these templates ensured a consistent design across the portal and emphasized key workflows, thereby reducing training efforts and increasing the efficiency of reporting. The templates have proven to be scalable for all, irrespective of the enhancement or company size.