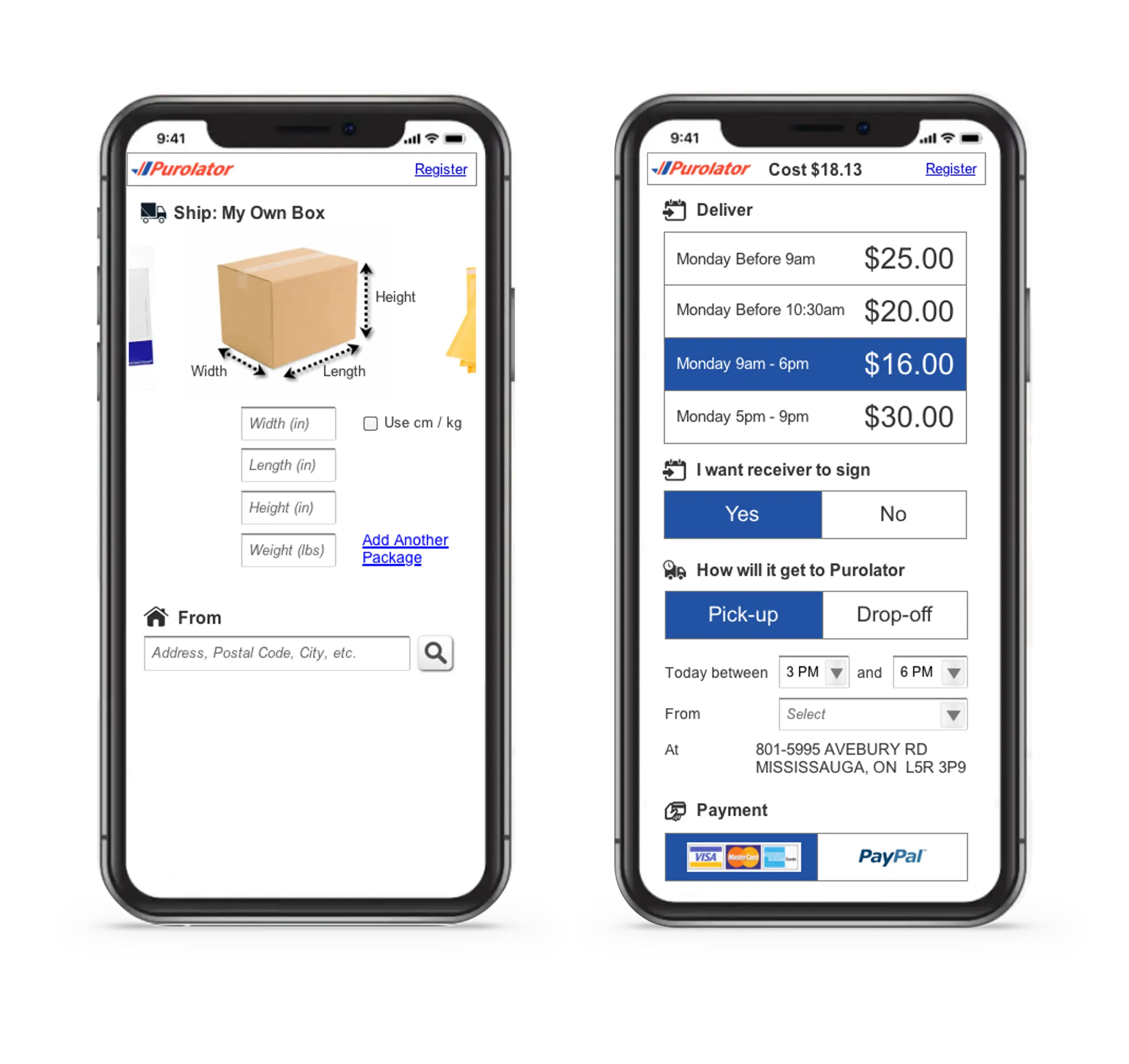 Quick Ship Design
Interpix designed an innovative shipping solution for Purolator to better support casual shippers send products worldwide.
Quick Ship Platform
Interpix Design has crafted a Simply Useful™ one step shipping solution, "Quick Ship", for Purolator. This innovation not only fuels transactions but also minimizes errors, catering particularly to occasional shippers and facilitating seamless global product deliveries.
Though Purolator has seamlessly integrated its sophisticated shipping software with the warehouses of its major clients, there was a rising need to extend similar support to casual and inexperienced customers through an online channel. This initiative aimed at offering these customers a simplified, accessible, and user-friendly method to dispatch products globally across various devices, including desktops, tablets, and mobiles.
Simply Useful Outcomes
The UX team conceived the innovative idea of a 'single-page shipping experience' to cater to the needs of novice shippers. The design focus was on essential, user-friendly features for a streamlined shipping process accessible from any device. After the initial design phase, a functional prototype was assembled and underwent extensive usability testing with target users. Their feedback was invaluable, leading to the development of a responsive, efficient single-page shipping solution that included features suitable for all customers.
One such feature was including visuals novice shippers could connect with. As shown below, the inclusion of a diagram of the dimensions of a box allows users to understand exactly what they needed to input into the fields. Prior to this feature, there was simply a drop down for box size that would only be usable by users who had a history of shipping with Purolator.

Another feature we implemented was laying out the delivery date and time rather than the specific service name. Prior to our intervention, users had to choose from a variety of complex service names, such as Purolator Express 10:30AM Guaranteed. For a new user to the Quick Ship platform, this was very confusing. By outlining very clearly the delivery time and cost, all users would be able to effectively use the platform without any confusion.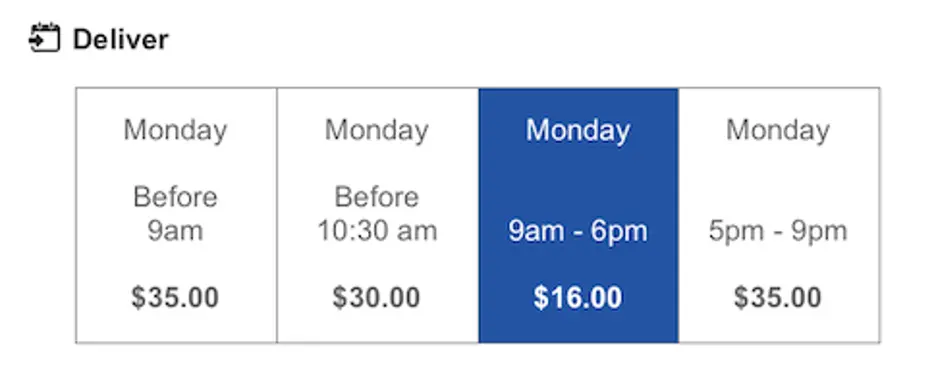 Success in the shipping industry hinges primarily on two customer concerns: cost and delivery time. Recognizing that customers often struggle to understand the implications of product names for their shipping goals, the Quick Ship solution was designed to offer clarity and convenience. Our approach not only drove transaction rates but also significantly reduced errors and customer service calls, marking a notable improvement in user experience and customer satisfaction.
Through collaborative efforts and a customer-centric design approach, Interpix Design and Purolator successfully unveiled the Quick Ship platform, a testament to innovative solutions meeting customer needs efficiently. The project stands as a shining example of how thoughtful design can simplify processes, reduce errors, and ultimately lead to increased transactions and customer satisfaction in the shipping industry.