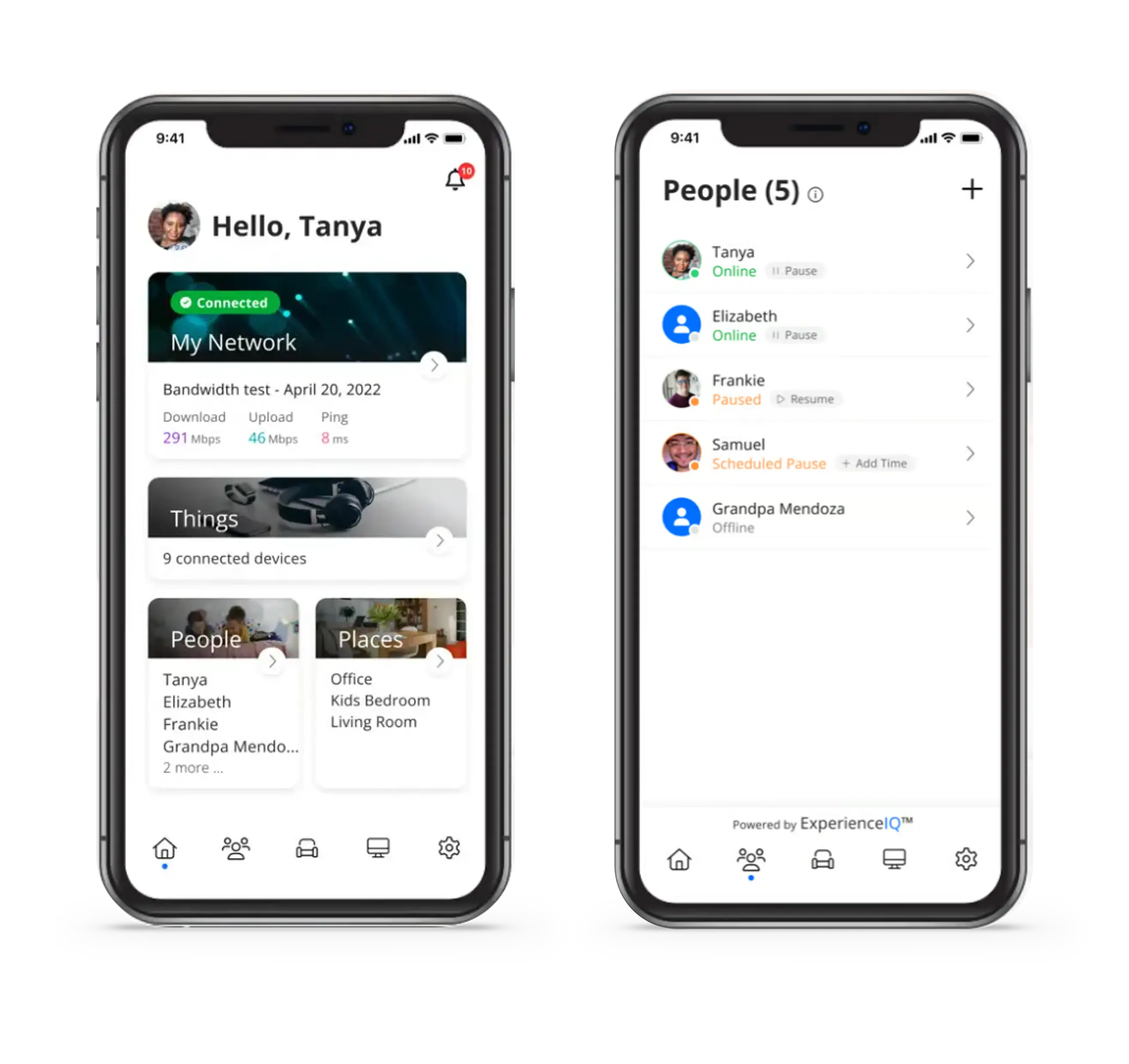 CommandIQ®
Calix approached Interpix to improve the UX and customizability of the CommandIQ app.
550,000 users, 830 customers
Background
CommandIQ is a consumer-oriented mobile application that gives users control over their home network. By logging in through their service provider, users can manage all their devices, limit Wi-Fi usage, set up networks, enable parental controls, monitor and control security, and more. Serving over half a million, the application sought a major redesign.
Project Objectives
The CommandIQ team aimed to streamline the app's user experience (UX) with a focused, modern design. They envisioned a solution that was not only user-friendly but also readily customizable for their service providers, creating an adaptable and effective out-of-the-box solution.
Our Strategy
Interpix worked closely with key stakeholders, conducting extensive research to understand user pain points and the most common use-cases of the application. By leveraging card sorting and remote one-on-one interviews, Interpix gathered critical insights which informed the design of the new screens.
The 'People, Place, Thing' Concept
Our team carried out multiple usability tests at various stages of the design process. This process started with high-level, low-fidelity wireframes to gauge user resonance with new concepts.
Through the insights from contextual research, Interpix introduced a unique organizational strategy that classified everything within users' networks into 'People, Places, and Things'. This method not only summarized key information but also simplified its interpretation and usage.
The approach allowed users to add anything to their network in one step from multiple points within the application. This included devices, guest networks, people, places, services, and more, earning positive feedback from users.
Success
The updated CommandIQ app successfully streamlined key activities such as adding new devices and networks. It also made it easier for users to understand and find key information about their home Wi-Fi. The new design deconstructed the complexity of managing a household network, providing clear visibility into online people, places, and things, usage patterns, current internet speeds, parental controls, and more.
In addition, the visual design catered to customization. This allowed service providers to personalize CommandIQ to their preference without disrupting the overall design, thus maintaining the modern look and feel.