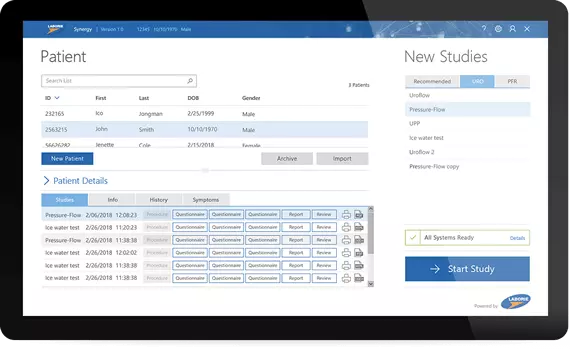 Synergy Visual Design and Development
LABORIE approached Interpix to design and implement an updated look, and improve its urodynamics software interface.
Overview
LABORIE is a pioneer and leader in urology, urogynecology, colorectal and gastroenterology medical devices. They are committed to developing and designing next-generation solutions, and their technology is used by patients worldwide.
Engaging Interpix Design
Design an entirely new look and feel for the Synergy product, ensuring the user experience– including controls, fonts and icons–were optimized for the Windows 10 operating system
Development and delivery of front-end code to drive this new user experience
Integrate front end code into the software back-end and support the LABORIE development team
The Interpix Design Approach
Interpix used their extensive user experience and user interface design expertise to redesign the look of the Synergy product interface. The team designed and developed the front end code with particular attention to intuitive user operation. They worked closely with the LABORIE team to ensure pixel by pixel implementation of visual design into the software and their environment.
Hierarchy, colour, font use, contrast and scale all have a significant impact on the way users read and interact with an application. Interpix used its UI design skills to deliver a consistency user experience and intuitive operation– all while working within an existing structure.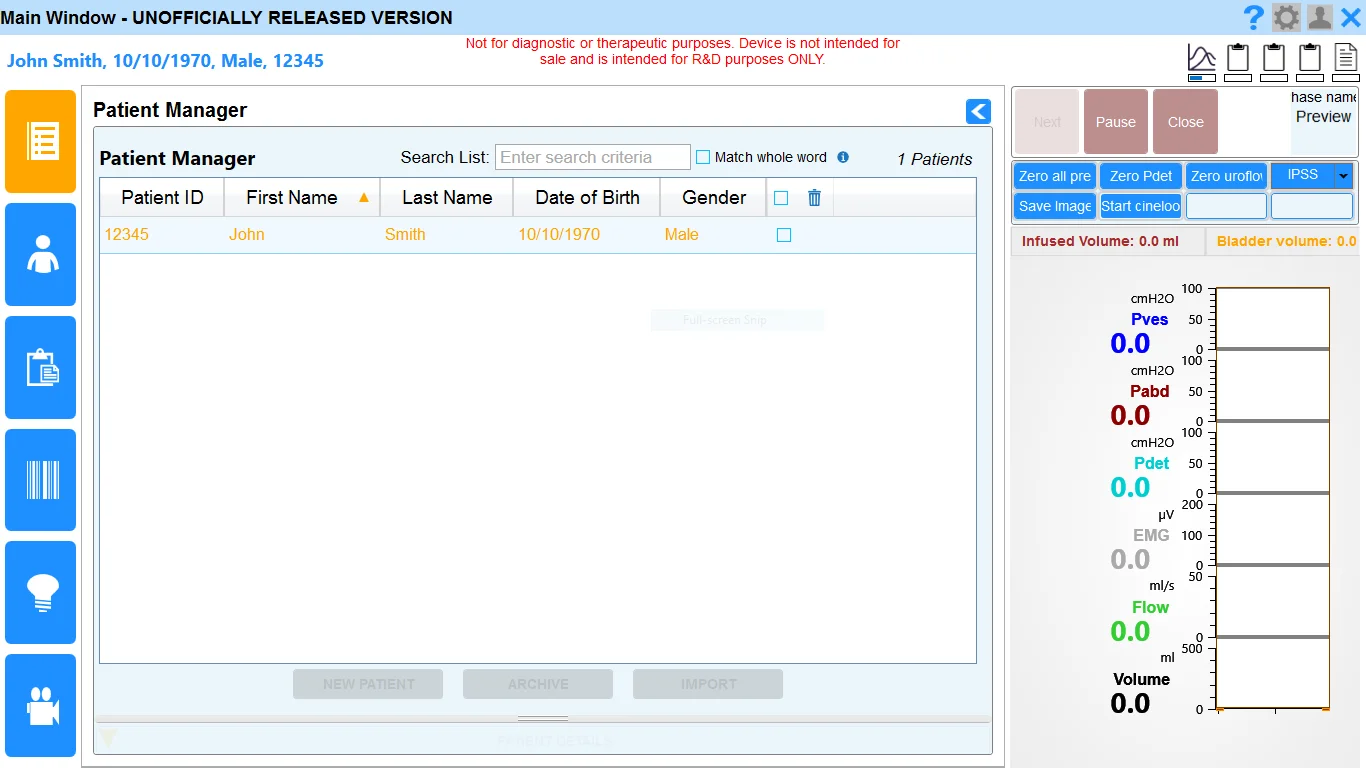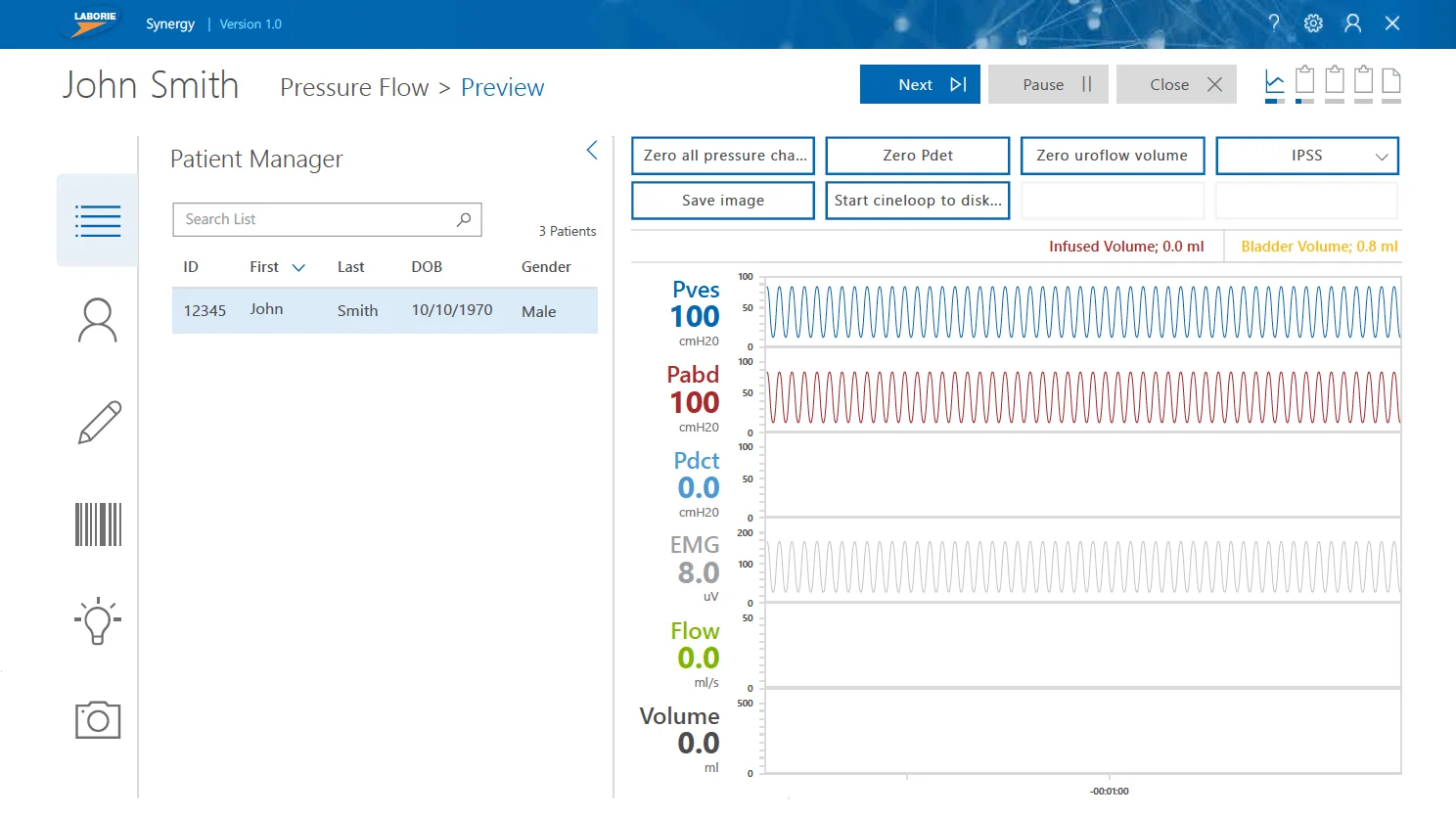 Design Guidelines To Keep Things Pixel Perfect
Throughout the development, Interpix produced an interactive style guide to help LABORIE's development teams create and test new user interfaces for the Synergy product. Previously, LABORIE struggled with consistency across interface designs and standardized usage of UI elements. The interactive guidelines include descriptions and rules clearly explaining when and how to use appropriate interface elements. All of the UI elements detailed in the guide include a corresponding code snippet for developers to instantly use, as well as the ability to interact with the element to view style properties and other useful information.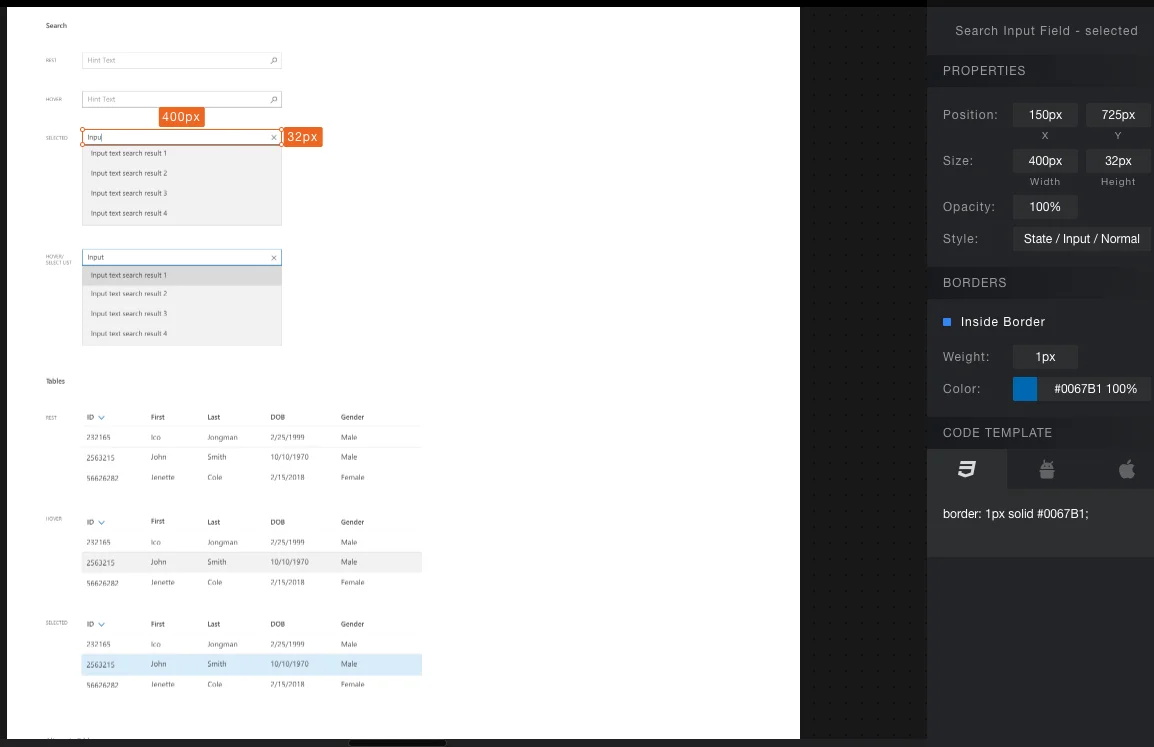 Measuring Success
Working within existing structures, Interpix Design delivered an intuitive, contemporary and highly useable interface design update to the Synergy application. All tasks were delivered on time, on budget, and to specification. The work also included delivery of an interactive style guide to help the Laborie development team continue to create and test high-quality interfaces on their own.