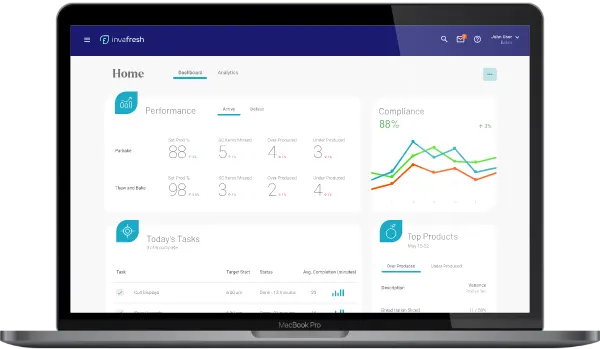 Periscope Redesign
Invafresh approached Interpix to modernize their platform's key workflow making it easy to adopt for new users.
Overview
Invafresh produces software to over 25,000 grocery stores across 15 countries. Their core platform, Periscope, manages every aspect of fresh food retail operations from forecasting, and sales to in-store recipe producing, ensuring store's increase sales and reduce food waste.
The Challenge
The fresh food management platform is comprised of multiple solutions, including merchandising, ordering, production planning, food waste reduction, and more. With the immense functionality and different instances of the software, Interpix was challenged to create an experience that worked for all solutions and stores of all sizes.
Success
Interpix delivered an easy-to-learn experience, that was personalized based on key user roles and tasks. The improved design consisted of a consolidated reports area across all areas of the platform, and a consistent strategy for complex lists, forms, dialogs, and more.

Pages were simplified to focus on key workflows, highlighting the happy path while secondary information is layered away on detail pages.