Website Design Build
HPI approached us to redesign and support their new launch of sub-indices, media and additional enterprise solutions by providing users with greater insights and ability to analyze the data through strong user experience and communication.
Overview
House Price Index is a company that showcases residential data and information in Canada, highlighting the rate of change of Canadian single-family home prices, through data and reporting.
Client Goals
Create and design a fully operational, responsive website with an integrated CMS
Simplify monthly updates and customer data manipulation
Create a customer portal login for enterprise clients to access quarterly data, visualization tools and view recent updates
Success
We helped HPI meet their successes by providing clear access to the data and creating an interactive visualizer to help users better understand changing house conditions at a national and regional level.The end result was a responsive solution with a simplified user experience.
The Interpix Project methodology outlines a staged approach to evolve, visualize and develop the HI redesign customer experience. We helped support the company as they launched new content, and give an accurate representation of the data they showcase. Stakeholder interviews and user analysis' were conducted to determine the right strategy for those using the website and how they interact and understand with the content.
Simplified Data
Taking into account different data feeds, publication dates, various trends, updating charts and graphs, demographic information solution, and brand awareness we began with creating a high-level architecture model of their full suite site.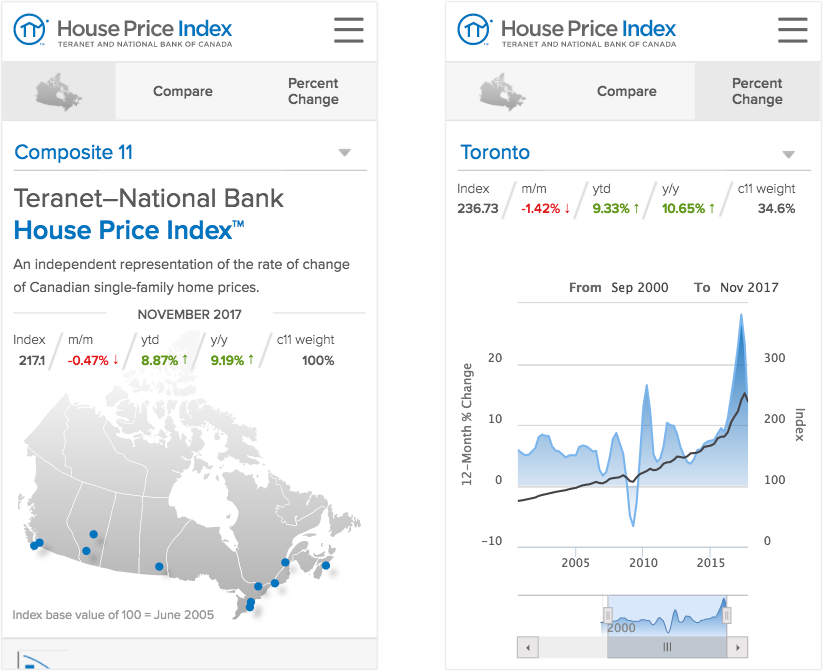 Engaging Solution
Through conceptual modeling we proposed a solution to help accurately represent the data.