5 Top Reasons Why Digital Accessibility is Good for Business
April 18, 2019 - 4 min read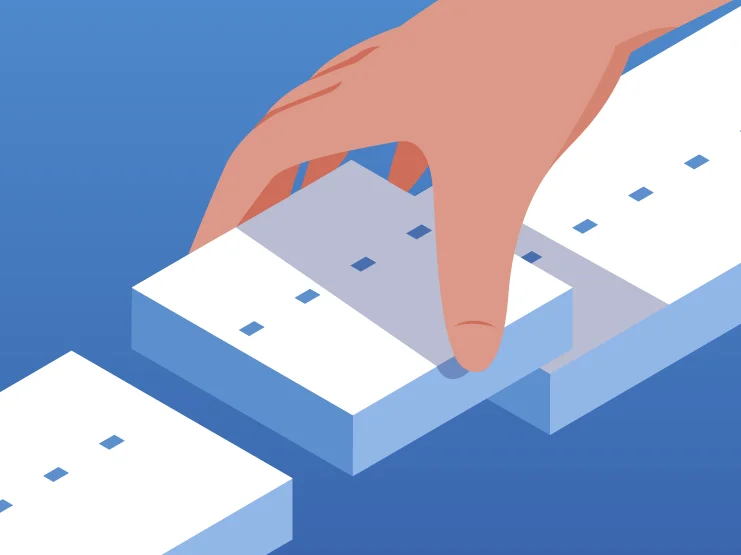 High-quality user experiences for everyone
Digital accessibility and its cousin "barrier-free access" are terms that are bandied about with increasing regularity and are often misunderstood. When user experience (UX) designers talk about digital accessibility, we are concerned with ensuring that your website, apps, forms – really, all your electronically presented information – can be accessed by users who have sensory, mobility, cognitive and other disabilities. This means building digital experiences so users – all users – can consume the information they want. The fundamental tenant behind digital accessibly is that customers should always be able to make full use of any website, regardless of their capabilities or what hardware/software they are using.
Bringing your digital properties in line with accessibility standards may seem like a lot of work. But the benefits of being digitally inclusive are not only significant for your valued users, but can have positive effects on your bottom line.
1. Access more customers
Business owners can't ignore the numbers. In Canada one in seven Canadians have a disability – that's close to 6 million people. At a global level, The World Health Organization states that "about 15% of the world's population lives with some form of disability"– that's an incredible 1 billion people. Digital properties have historically underserved these sizable populations, and the loss in potential revenue for companies is just beginning to be calculated. One study by the United Nations Department of Economic and Social Affairs noted that in the UK alone, "75 percent of the companies of the FTSE 100 Index on the London Stock Exchange do not meet basic levels of web accessibility, thus missing out on more than $147 million in revenue".
People with disabilities spend billions of dollars yearly. Ensuring barrier-free access to your digital properties can instantly increase your potential customer base.
2. Barrier-free UX is good for everyone
Digital properties that are barrier-free and comply with accessibility standards tend to be more user-friendly for everyone. Accessibility audits often uncover a long list of issues. From type being hard to read and poorly labelled forms causing confusion, to videos being incomprehensible in loud environments or autoplaying willy-nilly forcing users to figure out how to turn it off! Fix these things, and your digital properties become instantly better for every user.
The knock-on benefits of barrier-free are particularly significant for older users who may have age-related limitations. Senior users who may have decreased visual acuity or diminished dexterity with technology have far better outcomes with apps and websites that take barrier-free access seriously. At the end of the day, "good design is good design" and complying with accessibility standards will make your digital properties universally appealing.
3. Build brand loyalty
Delivering a high-quality experience to all your users (and potential customers) is essential for building brand credibility and loyalty. By optimizing your websites and apps to comply with accessibility standards, you are signalling – and showing – that you take the needs of disabled users seriously. Not only are you more likely to get their business because they can access your site, but you are also establishing trust. Customers who have a positive, frictionless experience with your brand's digital properties tend to be happy repeat customers, and customers with disabilities are no different. Brand loyalty is all about building a trusting relationship. So, digital accessibility should be considered a cornerstone of your digital brand.
4. It's the law
Here's the big one – in many jurisdictions around the world, digital accessibility is becoming the law. From the Americans with Disabilities Act (ADA) to Ontario's Accessibility for Ontarians with Disabilities Act (AODA) – laws that require entities with public websites to comply with standards are becoming the norm.
The gold standard informing compliance in many instances is the Web Content Accessibility Guidelines (WCAG). Put together by a global consortium of experts: the WCAG is a somewhat dizzying array of technical specifications for achieving digital accessibility and details three levels of accessibility (A, AA and AAA).
Companies with public-facing digital properties need to start taking barrier-free access seriously. In the United States, over 800 federal lawsuits were filed in response to web inaccessibility during 2017 alone. Tax experts H & R block was ordered to improve the accessibility of its Website and apps. In California, a well-known baggage company was ordered to pay thousands in damages to a plaintiff who was unable to "shop independently on an inaccessible website." Defendants are being told they need to strictly follow the requirements of WCAG 2.0 level AA, at a minimum.
In Canada, Ontario is one of the first jurisdictions in the world to enact legislation establishing a goal and time-frame for digital inclusion and requires organizations to meet or exceed rules set out in the AODA starting January 1, 2021. This means that all public websites and web content posted after January 1, 2012, must meet WCAG 2.0 level AA compliance. Other jurisdictions are following suit. Getting fully compliant can be time-consuming, so now is an excellent time to start the process.
5. Accessibility is high ROI
Bonus – of the many things you can do to improve your digital properties, accessibly compliance is high ROI. How? Getting serious about barrier-free access helps you "future proof." Websites and apps that are guided in their accessibility design by WCAG 2.0 (and higher) are by their very nature "device-agnostic." This means that by following a standards-based approach, your properties will work on current and future devices regardless of manufacturer or operating system. By making the investment in accessibility design now, you will be free of endless redesign cycles every time a new form factor or tech trend comes along.
Work with an accessibility expert
Your websites and apps can become compliant with accessibility requirements in several ways. If your internal teams have training in digital accessibility and inclusive design principles, your properties can be designed from the get-go with these standards in mind. If your digital properties have already been designed, developed and deployed – it's a better bet to work with accessibility professionals. An experienced accessibility expert can perform an audit of your properties and remediate issues and ensure you are compliant. It's essential to note that automated tests are limited and only catch 20-30% of accessibility issues. A manual audit by a user experience (UX) design expert steeped in the technical nuances of digital accessibility is the best way to ensure you are fully covered.
At Interpix Design we have been designing intuitive, inclusive digital experiences for Canada's leading brands for over 20 years. We follow a proven design process that seeks to understand your users with crystal clarity and delivers solutions that solve your digital problems. We'll help you provide a fully accessible and compliant digital experience for your customers. Start your journey towards digital accessibility now with a free accessibility audit.
Contact Us Today!