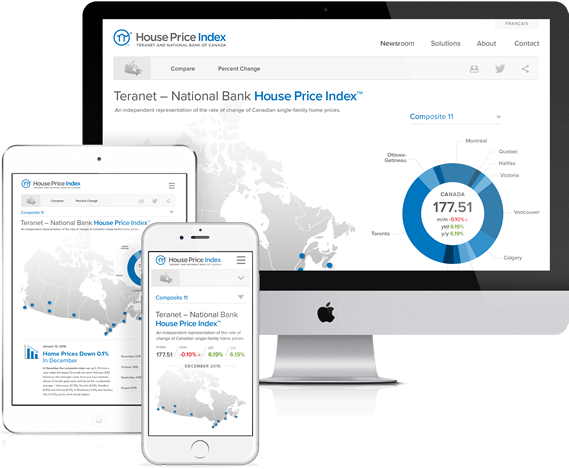 Website Design Build
Overview
House Price Index is a company that showcases residential data and information in Canada, highlighting the rate of change of Canadian single-family home prices, through data and reporting. HPI approached us to redesign and support their new launch of sub-indices, media and additional enterprise solutions by providing users with greater insights and ability to analyze the data through strong user experience and communication.
We Solve Digital Problems
Interpix Design has offices in Toronto and Vancouver, Canada.
We are a leading UX design and digital agency that delivers pixel perfect customer experiences. We can solve your digital problems, contact us today.